Ten years ago, 1997 was declared the International Year of the Reef (IYOR). This was in response to the increasing threats and loss of coral reefs and associated ecosystems, such as mangroves and sea grasses. IYOR was a global effort to increase awareness and understanding on the value of and threats to coral reefs, and support related conservation, research and management efforts. Over 225 organisations in 50 countries and territories participated, over 700 articles in papers and magazines were generated, hundreds of scientific surveys were undertaken, and it gave rise to new marine protected areas as well as numerous local and global coral reef conservation dedicated organisations.
Recognising that ten years later there continues to be an urgent need to increase awareness and understanding of coral reefs, and to further conserve and manage valuable coral reefs and associated ecosystems, the International Coral Reef Initiative designated 2008 as the International Year of the Reef (IYOR 2008).
IYOR 2008 is a year-long campaign of events and initiatives hosted by governments and non-governmental organizations around the world, to promote conservation action and strengthen long-term collaborations for coral reef conservation.
IYOR 2008 Goals
Strengthen awareness about ecological, economic, social and cultural value of coral reefs and associated ecosystems
Improve understanding of the critical threats to reefs and generate both practical and innovative solutions to reduce these threats
Generate urgent action to develop and implement effective management strategies for conservation and sustainable use of these ecosystems.
ICRAN, UNEP World Conservation Monitoring Centre (UNEP-WCMC) and the UNEP Coral Reef Unit (UNEP CRU), are working in collaboration to undertake activities in support of IYOR 2008. Some of the projects are listed below:
International Year of the Reef 2008 Activities in the Gulf of Mannar, Southeastern India
Development and Distribution of an Awareness Raising Cartoon Colouring Book for Local Children in the Visayas, Philippines Hi-Res Version | Low-Res Version
Design and Production of a Fact Sheet on the Economic Valuation of Coral Reefs for the Wider Caribbean Region, Targeted Primarily at Decision and Policy Makers
Final reports on the activities will be available shortly.
How to get involved in IYOR 2008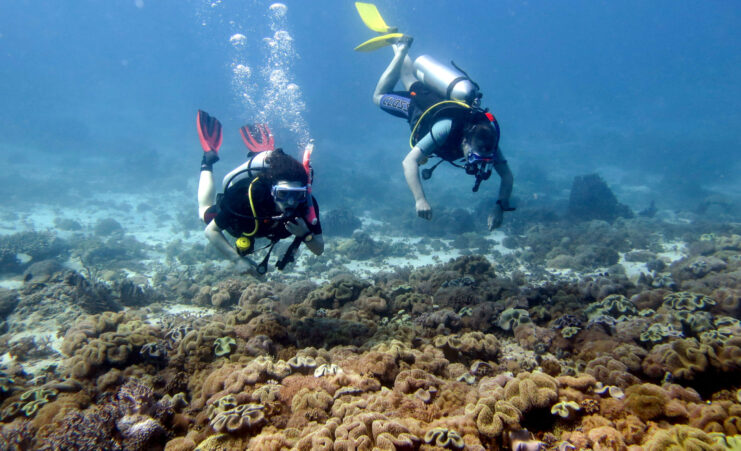 The International Coral Reef Initiative (ICRI) designated 2008 as the International Year of the Reef. ICRAN is integral to the planning and coordination of IYOR 2008 through the IYOR ad hoc committee.
On the evening of January 24th, 2008, the International Year of the Reef was officially launched. Guests from international governments, organisations, embassies, private sector and the conservation / scientific community gathered at the World Bank hosted event, (Washington DC), to celebrate the beginning of this year's activities, which aim to draw attention to coral reefs as sentinels of the ocean environment.
Following this a mini-symposium was held at the Mexican Cultural Centre in Washington DC to celebrate the coming year through a showcase of IYOR 2008 activities taking place around the world. Opening remarks were given by Arturo Sarukhan, Ambassador of Mexico to the United States of America, who is an avid diver and lover of the ocean. Countries and organisations presented on regional launches and a wealth of planned activities.